Victoria University is one of the best universities in Uganda, and stands out as a centre of academic excellence, offering a fresh stimulating intellectual environment that nurtures critical thinkers. The University opened in August 2010 and is growing by leaps and bounds. It boasts of facilities ideal for teaching and learning and has determination to revitalize higher education not only in Uganda but also in the region. We are committed to playing a leading role in bringing and developing high quality, student centered learning opportunities based on standards of excellence that are unique and innovative.
Victoria University offers a vibrant and stimulating environment to further your studies. Our programmes are designed to meet all of your needs – study or research a subject in great depth. We aim to extend your knowledge and skills in pursuit of your career ambitions
The University Council selected vetters from United Kingdom, South Africa and Uganda as well to ensure the process is confidential, unbiased but still rigorous, the profiles are as follows
Prof. Stephen Lawoko (Health Sciences) – Dean Faculty Health Sciences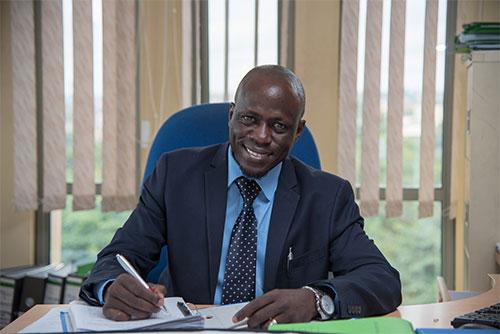 Having completed secondary and high school at St. Mary's College Kisubi and Caltec Academy respectively, Stephen Lawoko relocated to Sweden in 1989. He completed a MSc. in Statistics at Linkoping University, and a PhD and Associate Professorship in Public Health at the world re-known Karolinska Institute, where he served for 13 years, publishing over 65 research papers in world class research journals.
Now elevated to Professor of Public Health at Victoria University which he joined in 2017, Professor Lawoko has been monumental in transforming the research culture at the University. Student's theses are now being internationally recognized through Publication in peer-review international journals, and there has been an exponential growth in outflow of research publications from members of staff and students as well.
In a short interview, Professor Lawoko revealed that the mission of the University is to become a centre of Excellence for Higher Education, which he added entails a good balance between teaching and learning, research and community engagement. He argued that re-designing curricula delivery to address these three components in an optimal manner is essential. In his view, Victoria University under the current leadership has taken a lead in this process.    
Prof. Omotayo Adegbuyi (Marketing) –Dean Faculty Business and Management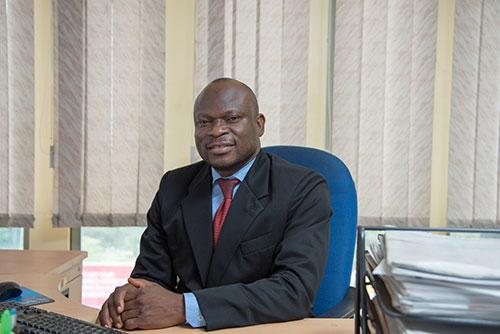 Prof. Omotayo hails from Nigeria with a firm background in marketing and currently he is the Dean of the faculty of Business and Management at Victoria University. The established Professor started hi educational career and Enugu State University of Technology in Nigeria where he studied and attained his first degree in marketing and in 1998 worked at Nigerian Breweries PLC where he got his practical and important marketing experience.
After years in formal business employment he got appointment to Covenant University, also a private University like Victoria University as an Assistant Lecturer. Covenant University was two years old when he joined in 2013.
He later applied for his PhD in marketing at the same University. All through his life has been all about marketing. He attained his Ph.D. in 2011; eight years later he is now a respectable Professor in his field. Victoria University and indeed Uganda has a lot to gain from such a professional. His contribution to the faculty in invaluable in nurturing the much needed entrepreneurial culture, this effort is changing students' lives at the university and slowly but surely improving the employment problem in Uganda.
Assoc. Prof. Krishna N. Sharma (Health Science)-Vice Chancellor Victoria University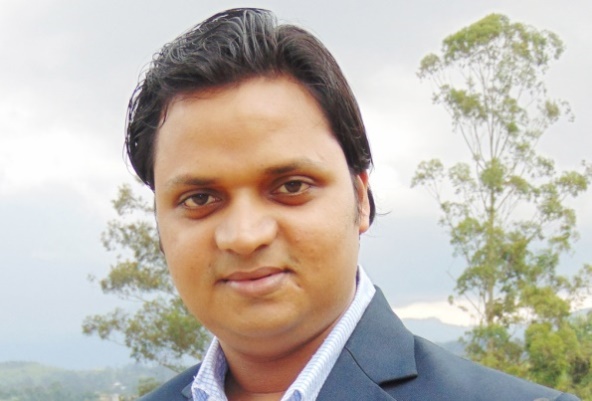 Dr. Sharma's literary career began in Mau in 2005. He has written over 100 books on medical and health sciences, music and literature and a few of them were listed in the bestsellers list on 
amazon.com
. Starting in 2007, Krishna N. Sharma started as an Assistant Lecturer and then 
Head of Department
& 
Vice Principal
 at Jeevan Jyoti Institute of Medical Sciences, 
Allahabad
, India; 
Dean
 at 
St. Louis University
, Cameroon; and Dean Faculty of Health Sciences at Victoria Univeristy Kampala and now our Vice Chancellor. He is at the Vanguard giving strong leadership and firm strategic direction to the University's mission and vision.
Dr. Krishna N. Sharma the youngest Vice Chancellor in the world is 3 times world record holder educator, researcher and prolific author with more than 25 best-sellers out of his more than 125 published books. He sold books in trains at the age of 12 years and started his first business at age 16. He studied Physiotherapy and became a celebrity physiotherapist, serving in various famous TV shows. He is also a graduate in Music and is certified in Complementary and Alternative Medicine (CAM).